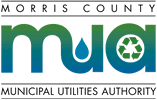 Transfer Station Schedule
(Closed Sundays)

Morris County
Municipal Utilties Authority
Transfer Station Schedule
(Closed Sundays)
Reporting Missed Collection: If recycling was not picked up on your scheduled collection day, it must be reported to your Municipal Recycling Coordinator/Municipality no later than 10 AM the day following collection. Any missed pick up reported after 10 AM the day following will not be picked up until the next scheduled collection.
MCMUA Curbside Recycling
Towns Where We Collect
Recycling containers should be at curbside the night before the collection day, and the maximum weight of a curbside recycling container and its contents is 50 pounds.
"Tag-It and Leave-It"
In an effort to win the battle against recycling contamination he MCMUA is "Tagging and Leaving" those recycling containers with too many unacceptables items in them. Residents are urged to recycle responsibly which means only placing acceptable items in the recycling bin while disposing of non-acceptable items in the regular garbage. Please don't be a "Wishful Recycler" hoping unacceptable materials get recycled because you placed them in the recycling bin. While "Wishful Recycling" may ease your guilt, it doesn't help the efffort. Please see the link below regarding the MCMUA's "Tag-It and Leave It" program.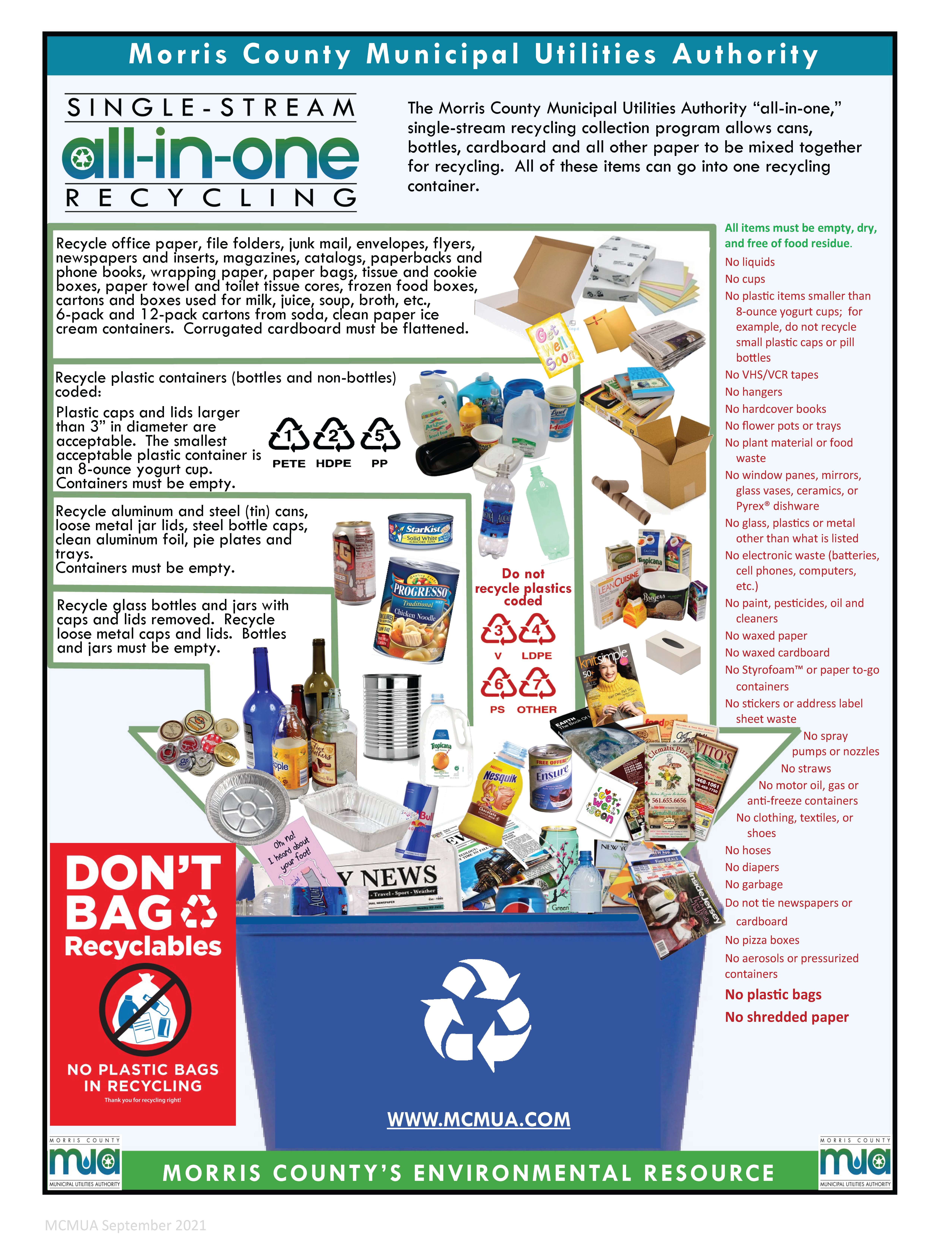 RECYCLE RESPONSIBLY
Avoid turning recyclables into litter on a windy day
Use a lid to prevent the wind from blowing material out.
If your material does not fit into one container, use more than one so that loose material is not sticking out.
Flatten corrugated cardboard boxes and stack them into one unflattened box. Do not leave loose boxes on the ground.
Use properly sized containers
The weight limit for a single container is 50 pounds when full.
It is recommended that containers be no larger than 32 gallons each to avoid exceeding the weight limit.
Containers must have handles.
Retail stores now sell recycling carts with wheels that are too big. They will exceed the 50 pound weight limit when full. Do NOT use these large 64 and 95 gallon carts.
Only recycle what is acceptable
Be careful to follow the recycling guidelines as advertised by your town and on the MCMUA's website. There are specific guidelines regarding the materials that are and are not acceptable.
Your cooperation with these guidelines is greatly appreciated. If you have questions please call your town's recycling coordinator or the MCMUA at 973-285-8393.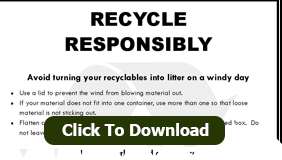 Tag-It and Leave-It Recycling Inspections

When in Doubt, Throw it Out — That's the Best Decision for the Environment
Not everything with a recycling symbol goes into your curbside recycling bin for single stream collection.
"Tag-It and Leave-It" Recycling Effort (PDF Description)
The MCMUA, which collects recycling in many of Morris County's 39 towns, implements a "tag-it and leave-it" inspection program. If your recycling contains contaminants, the entire bin could be left at the curb.
The goal is to ensure that bulk recycling loads sent by the MUA to the recycling market don't get rejected (and sent to a landfill) because they contain too many items that don't meet recycling standards.
The most problematic recycling contaminants found by the Morris County MUA include:
Plastic bags (Take them to a retail store with a dedicated bin for bags. They jam machinery.)
Plastic film/plastic packaging
Foam/Styrofoam (Discard in the trash.)
Hangers (Plastic, metal or wood — they jam up the machinery.)
Food waste
Wood scraps
Plastic bottles/containers coded #3, #4, #6 & #7 (Recycle only plastic bottles/containers coded #1, #2 & #5. No medicine bottles at all).

Just for clarification, these items don't belong in your recycling container either: Paper coffee cups, dirty pizza boxes, paper towels, and some less likely items such as diapers, bowling balls, hypodermic needles, animal carcasses, batteries and electronics. Batteries can cause a fire at a recycling center. People sort recycling – not machines, so keep them safe.
Also, recyclables must be empty, clean and dry — without food residue.
Download the MCMUA's recycling flyer here and post it in your kitchen.
The MCMUA's revised plastics acceptability guidelines now limits plastic recycling collection to only bottles/containers coded #1, #2 & #5.