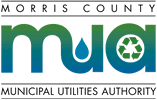 Public Bids and Notices
Public notice and other notice of proposals being solicited by the MCMUA through a fair and open process in accordance with N.J.S.A. 19:44A-20.4, et. seq. are provided below.
Bid / Proposal Openings
The are no procurement openings currently scheduled.
Recent Bid/Procurement Results
The are no procurement results currently being noticed.
Current Public Notices and/or Requests for Proposals
Click here for notice for: Mount Olive Tipping Floor Restoration, Contract No. 2021-1 - The work includes the furnishing of all labor, material and equipment necessary or required to complete all work set forth in these Specifications and shown on the Plans to construct floor topping at the Mount Olive Transfer Station. The Transfer Station Building is located on the South Side of Gold Mine Road. The work will include the following: shotblasting existing concrete slab and driveway apron; placement of approximately 16,000 SF of concrete floor topping; installation of new trench drain; extension of observation deck slab; replacement of pipe bollards; and steel railing