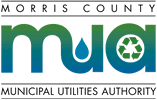 Public Bids and Notices
Public notice and other notice of proposals being solicited by the MCMUA through a fair and open process in accordance with N.J.S.A. 19:44A-20.4, et. seq. are provided below.
Bid / Proposal Openings
There are no bid opening being provided at this time.
Recent Bid/Procurement Results
Click here for notice for: BID#2021-MCMUA01 PAVING This project includes the milling, base repair and surfacing of the driveway and facility yard pavement surfaces. The scope of work includes the milling and overlay of pavement, some base repair where required, traffic striping, concrete sidewalk replacement, drainage pipes/structures and site restoration. This bidder shall provide all material and labor necessary to complete the improvements as per the construction documents and specifications. The Contract will allow 90 calendar days for completion of the work from the notice to proceed.
Click here for notice for: BID#2021-W01 MOUNT ARLINGTON TANK INTERCONNECTION This project includes the installation of approximately 220 LF of 12" water main and appurtenances, 50 LF of 8" water main and appurtenances, and a new interconnection chamber with associated piping and appurtenances for connection of the Roxbury Township water main located at the intersection of Oneida Avenue and Bensel Drive to the wet tap installed under the 'Howard Boulevard Water Main Installation' phase of the project located at the intersection of Howard Boulevard and Oneida Avenue. This project also includes the installation of a temporary irrigation valve box located on Kadel Drive. This bidder shall provide all material and labor necessary to perform the installation as per the construction documents and specifications. The Contract will allow 60 calendar days for completion of the work from the notice to proceed
Current Public Notices and/or Requests for Proposals