Transfer Station Schedule
(Closed Sundays)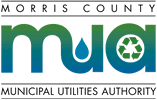 2022 Thanksgiving Recycling Schedule:
No Collection on Thanksgiving, 11/24/22
Boonton Town's make-up Wed., 11/30/22
Boonton Township's make-up Fri., 12/2/22
Thanksgiving Recycling Tips

Morris County
Municipal Utilties Authority
2022 Thanksgiving Recycling Schedule:
Boonton Town's
make-up Wed., 11/30/22
Boonton Township's
make-up Fri., 12/2/22
Thanksgiving Recycling Tips
Transfer Station Schedule (Closed Sundays)
Press Release - for immediate release
Thanksgiving Is For Sharing
November 22, 2021
"Thanksgiving is for sharing," stated Dave Cole, the MCMUA's Supervisor of Curbside Recycling. Last November, in honor of the holiday, Dave, his wife, Laura, daughter, Shelby, and son, Jahad, along with friends and family, donated, cooked, packaged, and delivered 50 delicious meals to deserving residents of Newark.
The family boxed up a traditional Thanksgiving feast of turkey, mashed potatoes, stuffing, and rolls, and then drove to Newark from Morris County, where they live. They also distributed utensils, hand sanitizers, and face masks. Dave's philosophy is simple, "Our family has been blessed and we want to give back when we can." He continued, "Last year we received such a great response from the residents and thoroughly enjoyed working together as a family that we hope to do this again at Christmas."
The MCMUA congratulates the Cole family for their generosity and kindness to others.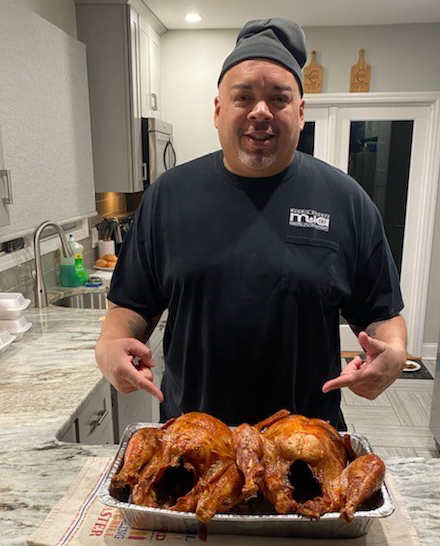 Dave Cole, the MCMUA's Supervisor of Curbside Recycling, points to some of the tasty food that the Cole Family donated and delivered to residents of Newark in 2020.
MCMUA News
MCMUA News Home