Transfer Station Schedule
(Closed Sundays)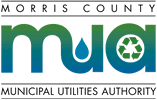 2022 Thanksgiving Recycling Schedule:
No Collection on Thanksgiving, 11/24/22
Boonton Town's make-up Wed., 11/30/22
Boonton Township's make-up Fri., 12/2/22
Thanksgiving Recycling Tips

Morris County
Municipal Utilties Authority
2022 Thanksgiving Recycling Schedule:
Boonton Town's
make-up Wed., 11/30/22
Boonton Township's
make-up Fri., 12/2/22
Thanksgiving Recycling Tips
Transfer Station Schedule (Closed Sundays)
Press Release - for immediate release
Wallet Found at the Recycling Center
The MCMUA thanked Eric Gabrielson and his staff at Republic Service for finding a wallet on the sorting line at the Mine Hill material recycling facility and helping to find its owner.
On October 1, as soon as he discovered the wallet, Gabrielson contacted the MCMUA because it contained a driver's license for a resident in Morris Plains. Morris Plains is one of the MCMUA's curbside recycling collection towns. MCMUA staff picked up the wallet from the Republic Services office, found the owner who had been searching for it, and returned it to the delight of the resident who had recently moved to Randolph.
Gabrielson said, "The Republic Services staff members are honest, hardworking, and glad that the wallet was reunited with its owner."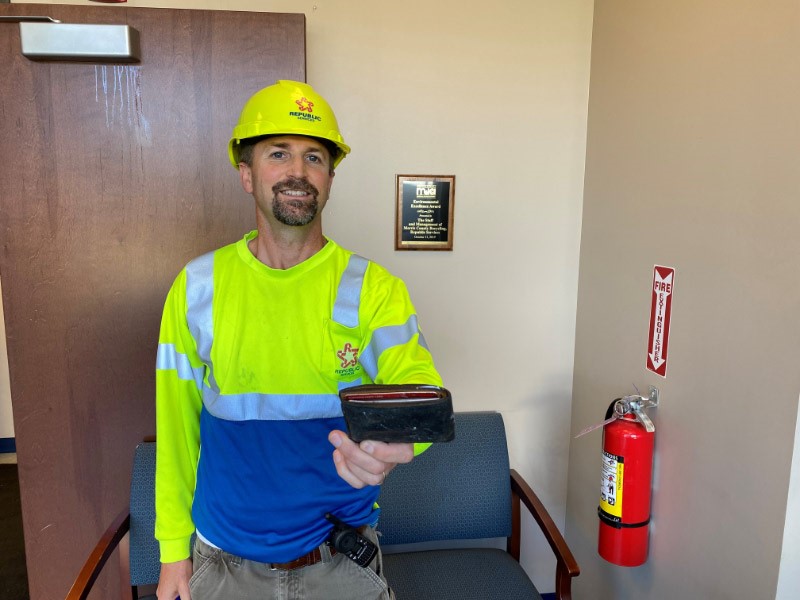 Eric Gabrielson displays the wallet that was pulled from the conveyor belts at the Mine Hill recycling facility on October 1, 2021.
MCMUA News
MCMUA News Home