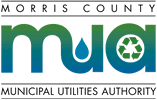 Transfer Station Schedule
(Closed Sundays)

Morris County
Municipal Utilties Authority
Transfer Station Schedule
(Closed Sundays)
Long Hill Township Solid Waste Information

Long Hill Township
915 Valley Road
Gillette, NJ 07933
Tel: (908) 647-8000 Fax: (908) 647-4150
WWW: longhillnj.gov

Contacts From Long Hill Township
Al Gallo, Clean Communities Coordinator
Long Hill Township
1223 Valley Road
Stirling, NJ 07980
Tel: (908) 647-0070 Fax: (908) 647-4150
Email: roads@longhillnj.gov
WWW: longhillnj.gov
&nbsp
Al Gallo, Recycling Coordinator
Long Hill Township
1223 Valley Road
Stirling, NJ 07980
Tel: (908) 647-0070 Fax: (908) 647-4150
Email: roads@longhillnj.gov
WWW: longhillnj.gov
&nbsp
---
Solid Waste Services In Long Hill Township

Curbside Garbage Collection
Program Description: The town provides for residential garbage collection. The municipality pays for tipping fees directly.
Schedule:

Garbage collection is once per week and the town is split into colelction five zone and garbage collection begins at 6:00 a.m. each day. See the Long Hill garbage and recycling collection calendar.

Zone 1 - Monday collection
Zone 2 - Tuesday collection
Zone 3 - Wednesday collection
Zone 4 - Thursday collection
Zone 5 - Friday collection


Service Provider: Grand Sanitation, PO Box 359,
Scotch Plains, NJ 07076
Tel: 908-222-1566 WWW: www.grandsanitation.com

Material Accepted

Type 10 Municipal Solid Waste

(Disposal) Household garbage containers should be no larger than 96 gallon and there is 2 container limit of how many containers can be placed curbside.

Curbside Recycling Collection
Program Description: For Long Hill Township, the MCMUA collects single-stream mixed recyclables. This means that aluminum, glass bottles and jars, steel cans and plastic containers can be mixed with recyclable paper including newspaper, corrugated cardboard, junk mail, office paper, magazines, cartons, etc., for curbside collection. Additionally, none of the newspaper or cardboard needs to be bundled or tied. There is still a 50-pound weight limit on the recycling container put out at curbside for collection by the MCMUA. Please use a lid.

Long Hill also operates a Recycling Center, or depot where certain recyclables can be dropped off for recycling. Please note, Styrofoam is not accepted curbside but is at the Recycling Center where only rigid, white, clean, block-form foam is accepted. All dirty or wet foam, foam food containers, egg cartons, soft (polyethylene) foam, dark-colored foam, or packing peanuts should be disposed of in the garbage.
Schedule: Single-Stream All-In-One Recycling Collection is every other Monday.
Service Provider: Morris County Municipal Utilities Authority, 214A Center Grove Road,
Randolph, NJ 07869
Tel: 973-659-3490 Fax: 973-537-6495
Email: info@mcmua.com
WWW: www.mcmua.com

Material Accepted

Curbside Yard Waste Collection
Program Description: Seasonal collection of Christmas trees.
Schedule: During the month of January only the Public Works Department will collect Christmas trees if they are left curbside after use. Christmas trees can also be dropped off at the Public Works Recycling Center any day Monday-Thursday between 6:00 AM to 2:30 PM. Fridays 6:00 AM to 11:30 AM.
Service Provider: Long Hill Township, 1223 Valley Road,
Stirling, NJ 07980
Tel: 908-647-0070 Fax: 908-647-4150
Email: roads@longhillnj.gov
WWW: longhillnj.gov

Material Accepted

Christmas Trees

(Recycling) Remove all decorations and no tree bags or stands.

Curbside Bulky Waste Collection
Program Description: Curbside Scrap Metal, Appliance and TV Collection. Our goal is to boost recycling efforts from residents and have an easier schedule for residents to follow.
Schedule:

Effective January 1st 2021 the Public Works Department will be collecting Scrap Metal, Appliances, Electronics and TVs curbside on the bulk collection day schedule per zone which is always the last full week of every other month. Please refer to the calendar that is mailed to you or website for specific dates.

Scrap metal / appliance curbside pickup is every other month. Place all metal items, electronics and large televisions along with any bulk items together curbside the night before the scheduled collection. Public Works will collect the scrap metal/appliances and electronics and the contracted garbage hauler will collect any bulky items. The Public Works staff may arrive at your home at a different time of day than the garbage hauler so please be patient, everything will be collected. Please check town calendar for scrap metal / appliance pick up dates.

Service Provider: Long Hill Township, 1223 Valley Road,
Stirling, NJ 07980
Tel: 908-647-0070 Fax: 908-647-4150
Email: roads@longhillnj.gov
WWW: longhillnj.gov

Material Accepted

Curbside Bulky Waste Collection
Program Description: Curbside bulky waste collection.
Schedule: Check with the town for more information.

Bulky garbage collection is every other month and the town is split into five collection zones. See the town's website for the collection dates for each zone or click the Long Hill garabage and recycling collection calendar.

Service Provider: Grand Sanitation, PO Box 359,
Scotch Plains, NJ 07076
Tel: 908-222-1566 WWW: www.grandsanitation.com

Material Accepted
---
Municipal Recycling Depot(s) In Long Hill Township

Long Hill Public Works Recycling Center (Municipal Recycling Depot)
South End of Warren Ave.
Stirling, NJ 07980
Tel: (908) 647-0070 Fax: 908-647-4150
Email: roads@longhillnj.gov
WWW: longhillnj.gov

Hours: Old PCs, TVs and Electronics may be dropped off at the Public Works Recycling Center any day Monday-Thursday between 6:00 AM and 2:30 PM, Fridays 6:00 AM to 11:30 AM. (Just walk in the front door and ask for help.)
Notes: A drop-off container for single-stream recyclig is available for use at the depot beginning in 2021.
Facility Type: Municipal Recycling Depot


---
Other Solid Waste Facilities In Long Hill Township

Long Hill Township
(Exempted Solid Waste Facility)
1223 Valley Rd
Long Hill Township, NJ Tel: 908-647-0070 Fax: 908-647-4150
Email: roads@longhillnj.gov
WWW: longhillnj.gov

---
Documents
Click below to view documents regarding Long Hill Township. Please contact Long Hill Township to verify any issues for which you are uncertain



&nbsp