Transfer Station Schedule
(Closed Sundays)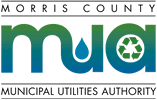 2022 Thanksgiving Recycling Schedule:
No Collection on Thanksgiving, 11/24/22
Boonton Town's make-up Wed., 11/30/22
Boonton Township's make-up Fri., 12/2/22
Thanksgiving Recycling Tips

Morris County
Municipal Utilties Authority
2022 Thanksgiving Recycling Schedule:
Boonton Town's
make-up Wed., 11/30/22
Boonton Township's
make-up Fri., 12/2/22
Thanksgiving Recycling Tips
Transfer Station Schedule (Closed Sundays)
Solid Waste Material Data Sheet

Propane Gas Cylinders
Category: Hazardous
Activity Type: Disposal

Special Handling: This material requires special handling other than traditional disposal and recycling facilities.
Facilities That Manage Propane Gas Cylinders
Pounds Per Unit Conversions
Each Pound weighs 1 pounds.
Each Ton weighs 2000 pounds.