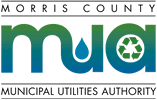 Transfer Station Schedule
(Closed Sundays)

Morris County
Municipal Utilties Authority
Transfer Station Schedule
(Closed Sundays)
Solid Waste Material Data Sheet

Books (Hard Cover)
Category: Paper
Activity Type: Recycling

Management Issues: In some cases, the covers have to be removed from the book to make the pages of the book acceptable and recyclable. In other cases, the covers should be kept on especially if the books are to be reused versus recycled. Please check the instructions.
Facilities That Manage Books (Hard Cover)
Pounds Per Unit Conversions
Each Pound weighs 1 pounds.
Each Ton weighs 2000 pounds.