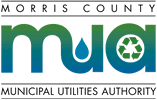 Transfer Station Schedule
(Closed Sundays)

Morris County
Municipal Utilties Authority
Transfer Station Schedule
(Closed Sundays)
Solid Waste Material Data Sheet

Six-Pack Ring Holders
Category: Plastic
Activity Type: Recycling

Management Issues: Look for special drop-off locations such as six-pack ring trees to hold them for recycling.
Facilities That Manage Six-Pack Ring Holders

Rockaway Borough Recycling Depot
21-25 Union Street - DPW Garage
Rockaway, NJ 07866
Tel: (973) 627-2000 Fax: (973) 627-8294
WWW: www.rockawayborough.com
&nbsp
Pounds Per Unit Conversions
Each Pound weighs 1 pounds.
Each Ton weighs 2000 pounds.