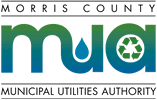 Transfer Station Schedule
(Closed Sundays)

Morris County
Municipal Utilties Authority
Transfer Station Schedule
(Closed Sundays)
Solid Waste Material Data Sheet

Ballasts (Non-PCB) from Fluorescent
Category: Bulky
Activity Type: Disposal

Management Issues: Some of the older ballasts contain PCBs and must be managed as a special/hazardous waste. If the ballasts do not contain PCBs they are not considered hazardous and can be disposed of with the regular trash.
Waste Flow Control: If generated in Morris County, this material is required to go to the MCMUA transfer stations if it is being disposed. Note, waste flow control does not apply to recyclables that are source separated.
Facilities That Manage Ballasts (Non-PCB) from Fluorescent
Pounds Per Unit Conversions
Each Pound weighs 1 pounds.
Each Ton weighs 2000 pounds.