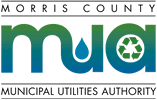 Transfer Station Schedule
(Closed Sundays)

Morris County
Municipal Utilties Authority
Transfer Station Schedule
(Closed Sundays)
Helping Multifamily Complexes
The MCMUA helps multifamily housing complexes manage their wastes in conformance with the requirements of Morris County.
Links of Interest
Recycling Mandates & More...
---
Information for Multi-family Complexes
Multi-Family All-In-One Recycling Bags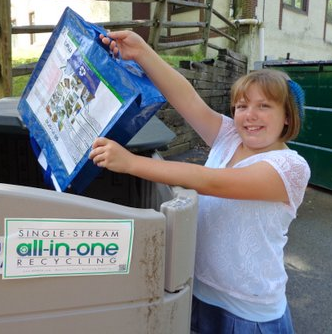 The MCMUA makes recycling easier for residents of multifamily complexes. Property managers of apartment and condominium complexes in the MCMUA's "all-in-one" recycling program, where there are centralized collection areas, can obtain recycling bags for their tenants.
The recycling bags:
Are made from 100% recycled material;
Have a unique handle at the base which makes loading and unloading a convenient task;
Are lightweight, durable and strong enough to hold up to 40 pounds of weight;
Are washable in case spillage occurs;
Can hang on a doorknob or be folded flat when not in use and are ideal for places where space is at a minimum, and;
Are printed with complete instructions for the MCMUA's single-stream "all-in-one" recycling program.
Property managers interested in obtaining the bags should call Chris at 973/631-5185.
Recycling and Waste Container Suppliers - Applicable for Apartments and Condominiums
Note: The recycling flyer shown below is only for multi-family complexes whose recyclables are picked up by the MCMUA as the single-stream "all-in-one" mix described in the flyer. Contact the management of your complex for recycling instructions if you live in a complex whose recyclables are not collected by the MCMUA.