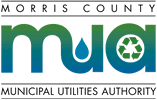 Transfer Station Schedule
(Closed Sundays)

Morris County
Municipal Utilties Authority
Transfer Station Schedule
(Closed Sundays)
Solid Waste Material Data Sheet

Asphalt Roofing Material
Category: Bulky
Activity Type: Recycling

Waste Flow Control: If generated in Morris County, this material is required to go to the MCMUA transfer stations if it is being disposed. Note, waste flow control does not apply to recyclables that are source separated.
Facilities That Manage Asphalt Roofing Material

Mazza & Sons
3230 Shafto Rd.
Tinton Falls, NJ 07753
Tel: 732-687-9737

&nbsp

Skytop Recycling, Inc
80 Airport Road
West Milford, NJ 07480
Tel: 973-728-0001

&nbsp

T. Fiore Recycling Corp.
411 Wilson Avenue
Newark, NJ 07105
Tel: 973-589-3366

&nbsp

Tilcon NJ Inc.
Planten Ave.
Haledon, NJ 07508
Tel: 973-942-4400

&nbsp

Vinch Recycling
2 Vinch Avenue
Trenton, NJ 08638
Tel: 609-393-0200

&nbsp
Pounds Per Unit Conversions
Each Pound weighs 1 pounds.
Each Ton weighs 2000 pounds.